Lista de Openings y Endings de algunos animes que persisten y los nuevos animes.
En esta lista encontraran el nombre de la musica y el artista al igual que la fecha en la que se podra encontrar en la pagina de Club Vertigo.
*algunas fechas pueden cambiar.
* los ''??'' significan que los datos no son conocidos.
*es probable que los animes de corta duracion no esten incluidos en esta lista.
*no se asegura al 100% que el dia de lanzamiento de la musica se encuentre ya disponible en la pagina.
-----------Persistent Animes/

Animes persistentes

-----------
Boku no Hero Academia 2
Opening 2
"Sora ni Utaeba" by amazarashi [06/09/2017]
Ending 2
"Datte Atashi no Hero" by LiSA [02/08/2017]
Boruto: Naruto Next Generations
18if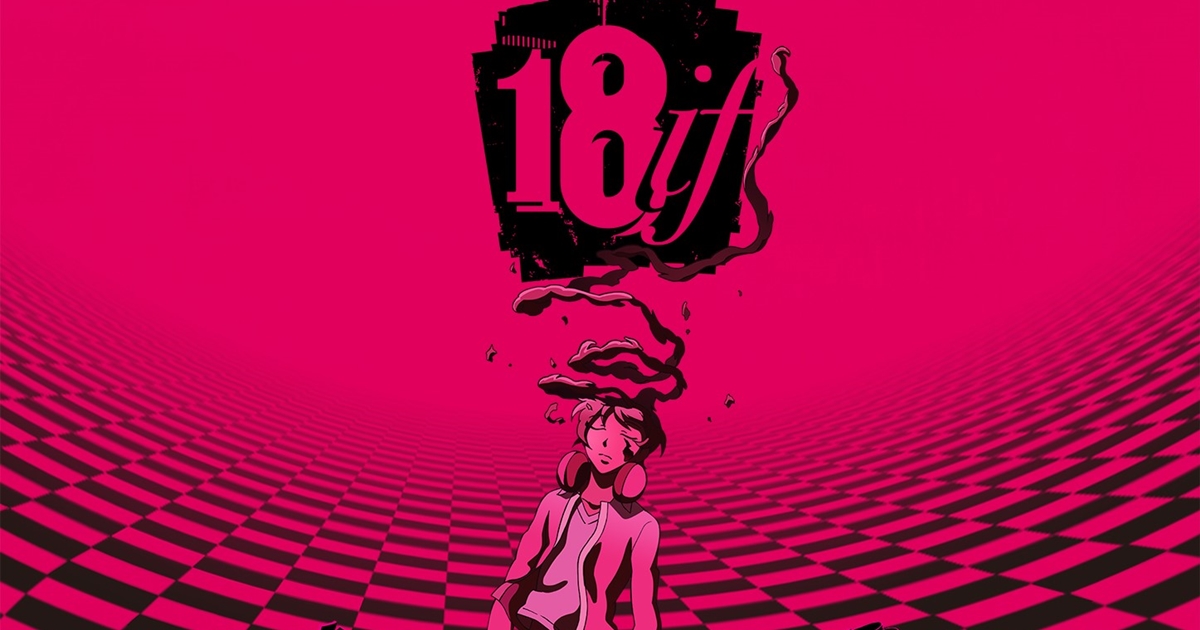 "Wonderland/Break The Doors feat. Aina The End (BiSH)/Yume Koibana/ANGELNOIR/Plumeria/Yukue Shirezu
"
by Lily (Kaori Nazuka)/TeddyLoid/Kayo Sugisaki (Nao Tamura)/Ichiko Aoba/Aki Okui/Gesshoku Kaigi [12/08/2017]
Action Heroine Cheer Fruits
"Hi no Ataru Basho" by Tokimeki Kanshasai [Misaki Shirogane (Mao Ichimichi), Roko Kuroki (Rie Murakawa), Mikan Kise (Erii Yamazaki), Mana Midorikawa (Yuuki Hirose), Yuuki and Genki Aoyama (Haruka Ishida), An Akagi (Miku Itou), Kanon Shimura (Haruka Shiraishi)] [02/08/2017]
Aho Girl
"Odore! Kyuukyoku Tetsugaku" by Sumire Uesaka [12/07/2017]
Ballroom e Youkoso
"Maybe the next waltz" by Mikako Komatsu [09/08/2017]
Battle Girl High School
"Melody Ring" by f*f [26/07/2017]
Centaur no Nayami
"Edelweiss" by Asaka [26/07/2017]
Clione no Akari
"Starting Days!!" by aki [23/08/2017]
DIVE!!
"NEW WORLD" by Yuuta Hashimoto [09/08/2017]
Fate/Apocrypha
"Désir" by GARNiDELiA [23/08/2017]
Gamers!
"Fight on!" by Luce Twinkle Wink☆ [06/09/2017]
Hajimete no Gal!
"GAL-chic LOVE" by Luce Erabareshi [06/09/2017]
Hina Logi: From Luck & Logic
"Baby Bird! ~Gakuen Logic~" by Gakuen Logic by Leones Yelistratova (Madoka Asahina), Nina Alexandrovna (Hibiku Yamamura), Mahiro Kyoubashi (Natsumi Takamori) [09/08/2017]
Hitorijime My Hero
"TRUE LOVE TRUE LOVE" by 大柴康介(CV.前野智昭)、勢多川正広(CV.増田俊樹)、支倉麻也(CV.立花慎之介)、大柴健介(CV.松岡禎丞) [23/08/2017]
Isekai Shokudou
"Chiisana Hitotsubu" by Kiyono Yasuno [26/07/2017]
Isekai wa Smartphone to Tomoni
"Junjou Emotional" by Soucie Elnea Ortlinde (Nanami Yamashita) & Lean (Sumire Uesaka)
[25/09/2017]
Jigoku Shoujo: Yoi no Togi
Ending
"Irogami" by Mamiko Noto [??/??/2017]
Jikan no Shihaisha
"Jikan wa Mado no Mukougawa" by Nagi Yanagi [02/08/2017]
Kakegurui
"LAYon-theLINE" by D-selections [23/08/2017]
Katsugeki Touken Ranbu
"Hyakka Ryouran" by Kalafina [08/09/2017]
Keppeki Danshi! Aoyama-kun
"Taiyou Gakureta Kisetsu" by Fujimi Koukou Soccer-bu [18/08/2017]
Knight's & Magic
"You & I" by Ayaka Ohashi [02/08/2017]
Koi to Uso
"Can't you say" by Roys [13/09/2017]
Nana Maru San Batsu
"○○○○○" by Babyraids JAPAN [02/08/2017]
Netsuzou TRap
Ending
"??" by ?? [??/??/2017]
New Game!! 2
"JUMPin' JUMP UP!!!!" by fourfolium [Aoba Suzukaze (Yuuki Takada), Hifumi Takimoto (Megumi Yamaguchi), Hajime Shinoda (Megumi Toda), Yun Iijima (Ayumi Takeo) [26/07/2017]
Princess Principal
"A Page of My Story" by Ange (Ayaka Imamura), Princess (Akira Sekine), Dorothy (You Taichi), Beatrice (Akari Kageyama), Chise (Nozomi Furuki) [09/08/2017]
Saiyuki Reload Blast
"Refrain" by Luck Life [23/08/2017]
Senki Zesshou Symphogear AXZ
"Futurism" by Ayahi Takagaki [02/08/2017]
Shoukoku no Altair
"Taiyou no Elegy" by Flower [23/08/2017]
Skirt no Naka wa Kedamono Deshita
Opening
"" by ?? [??/??/2017]
Ending
"secret" by Saki Hazuki [23/08/2017]
Tenshi no 3P!
"Kusabi" by Baby's Breath [Jun Gotou (Yuuko Oono), Nozomi Momijidani (Yurika Endou), Sora Kaneshiro (Aoi Koga)] [23/08/2017]
The Reflection
Opening
"Aimai Moko" by Inori Minase [09/08/2017]
"Dear" by Yui Ogura [26/07/2017]
Vatican Kiseki Chousakan
"Eye light signal" by Nobuhiko Okamoto [09/08/2017]
Youkai Apartment no Yuuga na Nichijou
"Nitsu Joushiki Broken down" by Yuushi Inaba (Atsushi Abe), Mizuki Hase (Yuuichi Nakamura) [16/08/2017]
Youkoso Jitsuryoku Shijou Shugi no Kyoushitsu e
"

Beautiful Soldier

" by Minami [23/08/2017]